Channel Manager
Hotel Channel Manager or Channel Distribution Management System is a system that updates the availability and rates of a hotel directly to major OTAs and retrieves reservations accordingly – all in one single platform. If you choose to deploy a Channel Manager that is integrated to your PMS, this will allow your property to update room status in real time on major OTAs as well as on your hotel website. It will also save your time as it will transmit booking details into your PMS as it happens, leaving you no need to rekey the bookings to the system. Channel Manager also handles room reconciliation when there are new bookings, amendments or cancellations.
Benefits from using our Channel Manager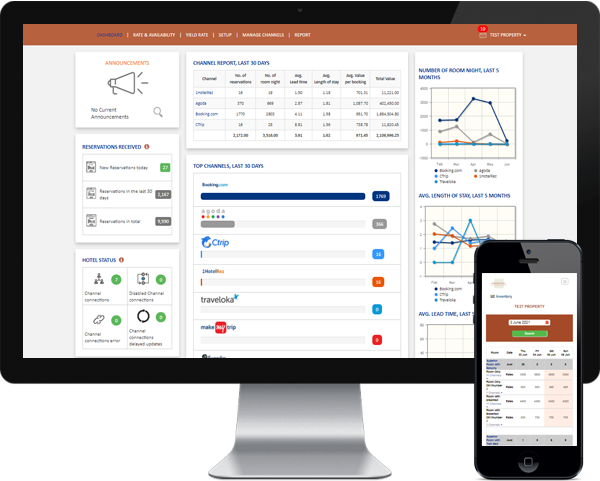 Save time as you do not need to go to each individual extranet to update your room inventory and rates, giving you more time to spend on other tasks, including looking after your guests in house.
Minimize the risk of overbook as a result of being unable to close allocation in time. This will work best if you are using both our Channel Manager and PMS together.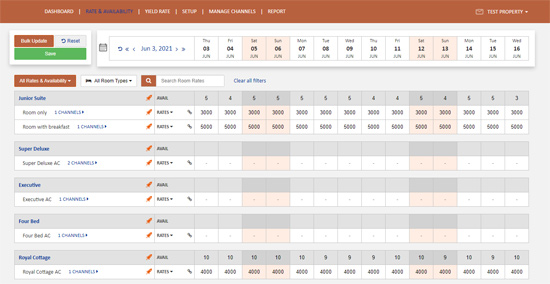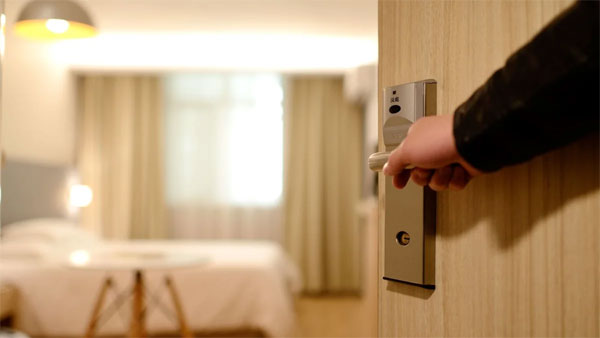 Unlock your room sale potential, particularly if your property is small and has limited inventory. Our Channel Manager allows you to sell your limited room inventory to multiple sites at the same time on a single platform. It will reconcile and makes an update on room inventory as soon as there is a new booking from any major OTAs or close sale automatically when room inventory is run out.
Our Channel Manager is equipped with Rate Parity function that allows you to maintain your rate parity from our Rate Config and Channel Multiplier functions. These smart yet powerful functions allow you to control your final rates according to your wish and if this is used correctly, it should create more chance to get direct bookings from your hotel's website.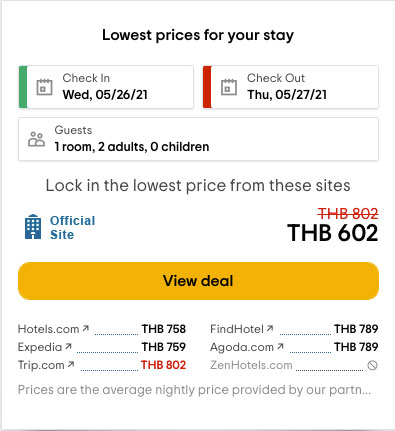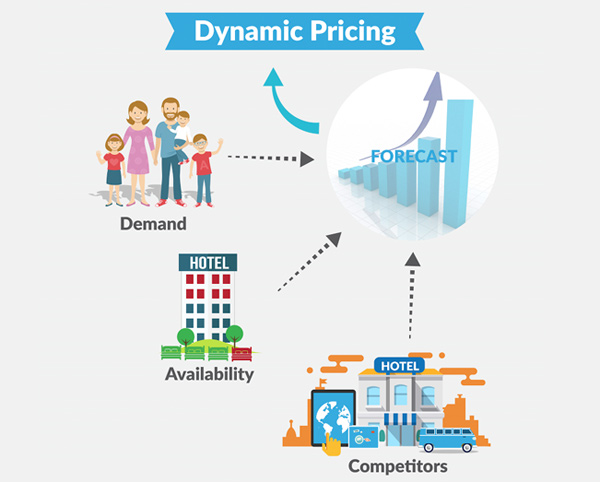 We support Rate Dynamic functionality. With our yield management menu, you can set and create your own rules where the system will increase or decrease rates subject to your own formula.
Our reports and statistics are easy to use and understand. You can export them into excel or PDF files for your extensive direct marketing purposes.
Our dashboard provides key statistics and KPI measurements so that you can see most up-to-date situations and snap shots, which can help you make an informed decision on your next sales and promotions strategies.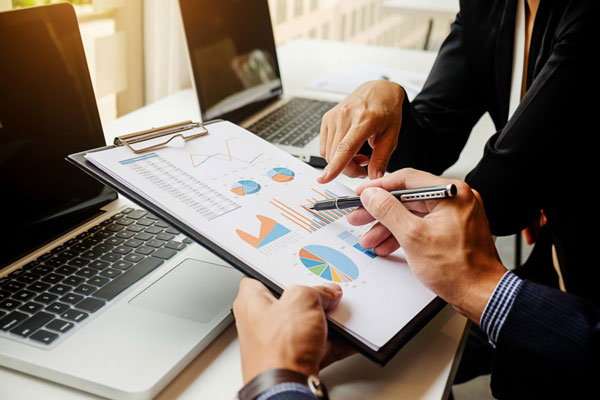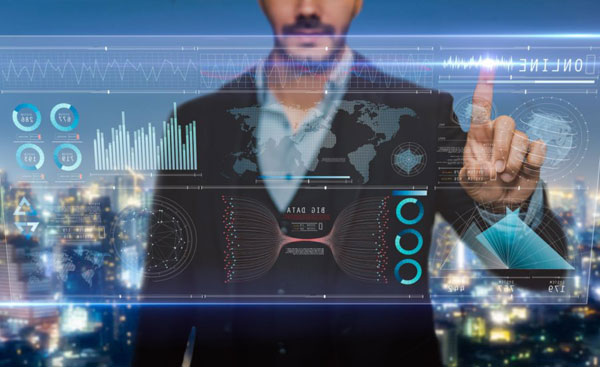 Competitor Pricing and Rate Shopping Tool We can provide an extra service that will keep track on your selected competitors. With a small fees, we can feed your current and future pricing of your selected competitors. This can be set as a daily or you can do a customize call for update whenever you wish. Apart from simple data, our system also provides business intelligence that can help you make an informed decision in order to gain your competitive edge.
Why choose our Channel Manager ?



Customer Support Service
We have staff members to provide assistance and guidance whenever you need. This also includes rate mapping / set up on new channels, retrieving log files to see where and when the errors are made and system training to give you the full confidence in using our system.

Cost friendly & fair pricing
We are always considerate when it comes to cost saving for hotels, particularly in this difficult time during COVID-19 pandemic that has adversely affected all of us in the travel and tourism industry.

Easy to use functions
Our system logics and interface are easy to understand and easy to use. Our system is also mobile friendly and can be managed while you are on the move.

Available integration option with other PMS
Our Channel Manager can be used as a "standalone" or be integrated to other PMS, incl. our own PMS. Currently available PMS options that are linked to our Channel Manager incl. SmartFinder, HotelTime, Comanche and WinCloud . There are more integrations on the pipeline.
We are delighted to offer special promotion during this Pre-launch period, please click here to see our reference prices according to your property size.

Click here to learn more about our Channel Manager – 1HotelConnect
Our Hotel Customers




G HUA HIN RESORT AND MALL


CHOLCHAN PATTAYA BEACH RESORT